Sneak peek: The mother of all conferences awaits – SiGMA Europe '21
Published:
Friday, 5th November, 2021 - 04:46
Traditionally a cold shoulder month, Malta is getting ready to welcome thousands of delegates to SiGMA Europe in November
Those of you who have visited SiGMA Europe know that November is dedicated to the island of Malta and SiGMA. The SiGMA Europe expo has been held in Malta successfully since 2014, and after a year of social isolation and lockdowns, there's no better way to kick off the month of November with not one, but four major shows for what promises to be the mother of all conferences.
An English-speaking country, with a rich cultural past and plenty of leisure and entertainment options, SiGMA Malta will deliver the finest in the industry with three verticals taking place at the MFCC's first-class conference space and our newest addition. This is your chance to profit from the convergence of new technology, digital marketing, digital health, and gaming. Although SiGMA has pioneered the virtual events space, nothing compares to the excitement of a real-life event! In this article, SiGMA's Content Team walks us through what to expect in SiGMA Malta. November, we have been eagerly waiting for you!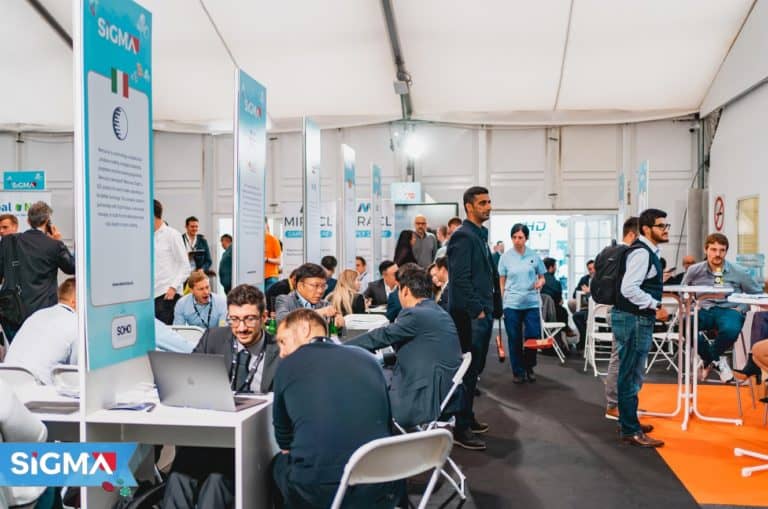 SiGMA
SiGMA has witnessed continuous growth since opening its doors to the gaming community seven years ago, with interest in the gaming scene presently at an all-time high. SiGMA has established its imprint on the global gaming map, bolstered by a unique mid-Med position, and continues to grow on its mission to act as a connection for businesses wanting to connect interests across continents.
The event has developed into the ultimate gaming showcase, operating on both a European and global scale, and is positioned at the leading edge of a very competitive sector. Previous events attracted over an estimated 400 sponsors and exhibitors, 200 industry-leading speakers, and a record-breaking 15,000 guests from over 80 countries; this cornerstone in the global gaming calendar is expected to become even greater this November. Expect bigger, expect better!
AIBC
AIBC is a favorite in the global emerging technology event calendar is only poised to expand as Malta's dedication to a new digital era becomes clear. Positioned at the forefront of a highly competitive sector, the event has grown into one of the world's top blockchain and emerging tech events, operating on both a European and global scale, since 2018.
It is one of the world's premier gatherings for blockchain, artificial intelligence, cryptocurrency, and other new technologies, bringing together an elite group of delegates, policymakers, and thought leaders from across the world.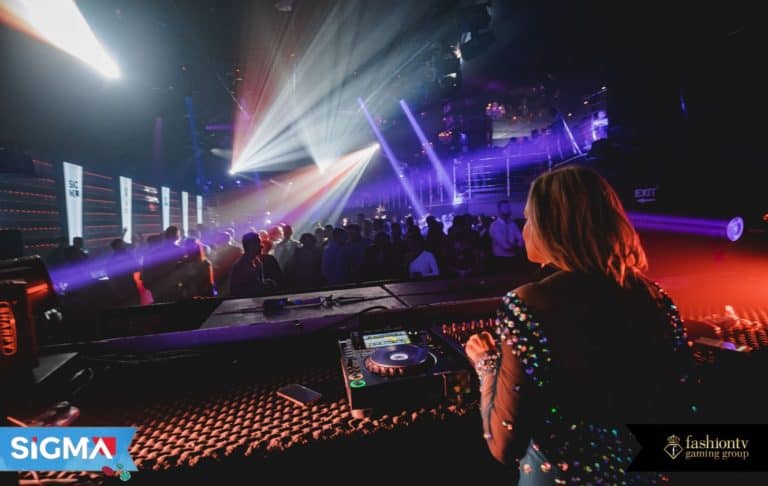 AGS
Affiliate Grand Slam brings together all of the industry's newly emerging, and affiliate companies. This Affiliate community enables sector-specific information sharing, as well as networking and the development of commercial partnerships.
This branch aims to bring together thousands of like-minded delegates: including content marketers, conversion optimisation and lead generation specialists, media buyers, affiliates, SEO Gurus and influencers, SiGMA Group is committed to ensuring that you, as an affiliate, have the entire experience of meeting new prospects, catching up with clients, and being inspired and encouraged by your fellow industry leaders!
Med-Tech World
The second edition of the digital health conference Med-Tech World will take place at the Hilton Malta during Malta Week. Med-Tech World focuses on new technology breakthroughs for the global medical environment.
The event will address the possibilities and challenges driving this multimillion-dollar conference, embracing the potential for technology innovation to transform the face of medicine in this global industry, with so many nations recognizing the potential for exponential development.
Magazine – Win a trip to SiGMA Malta '21
To celebrate the launch of our first interactive digital magazine, SiGMA Group will be giving a VIP invitation to the SiGMA Europe Expo as a run-up to the event. The price ticket includes a welcome reception, full access to the expo, all conferences, access to the SiGMA Startup Pitch, one iGathering networking dinner, and hotel accommodation for one at a hotel of SiGMA's choice for the period of 15 to 19 November.
This year marks the inauguration of six Magazine issues. For those who follow the world of gaming closely, this magazine is sure to provide a spotlight on the online gaming industry as it touches base on topics related to regulatory issues, operators, affiliates, and SEO trends. Both SiGMA Magazine and BLOCK which is a magazine focused on the AIBC summit will be distributed at the SiGMA Event in Malta.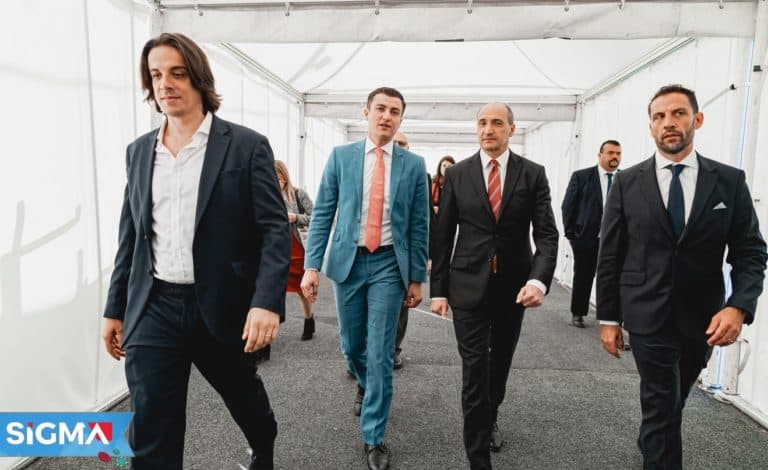 Networking
Nothing beats SiGMA's networking. SiGMA Europe presents the ideal opportunity to network and strike connections. A strong network translates to powerful business prospects. Networking provides the benefit of being seen and getting noticed, which is critical in recruitment, developing and growing your profession and business.
More than that, being visible and getting noticed in conjunction with the appropriate individuals may help you raise your own profile among colleagues and others in your field maximising sales opportunities.
VIP Speakers and guests
Expect various VIP speakers and guests to be roaming around the expo floor this November. Some of the big names this year will be singer, songwriter, and record producer Akon; football star turned rising DJ Dijibril Cisse. The high-profile list of attendees that will be attending the event is nothing short of noticeable.
Member of Parliament, Honourable Minister Silvio Schembri, and Deputy Prime Minister Hon. Christopher Fearne will also be present for the enticing conferences and high-quality workshops.
In-person learning: Conferences and Workshops
At our live events, SiGMA Group focuses on in-person learning through engaging workshops that invite industry leaders from all over the world to share their expertise with hundreds of people. Because we want to provide you a complete in-person learning experience, our conference topics are carefully curated to provide in-house learning.
Workshop and conference participation blurs the lines between formal and informal learning since it combines professional lectures with substantial networking with peers attending the same space.
Childcare plan for summit delegates:
During Malta Week, SiGMA, in partnership with partner hotel The Westin Dragonara Resort, Malta, will cater for professional child care to guests of any of its four summits. We will provide a number of nursery rooms at the Westin to accommodate visiting speakers, exhibitors, suppliers, and delegates attending Malta Week expos, with family-friendly company practices at the core of its aim to empower working parents.
SiGMA Group recognises the growing demand for businesses to provide childcare to their employees in order to meet the demands of a growing and varied workforce.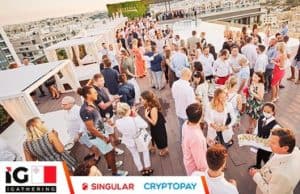 Spoilt for choice: food court
Our food court guarantees to take our delegates through a journey of flavors in one dedicated space. You can choose from a variety of Asian dishes such as sushi or Indian, Armenian dishes, burgers, and sweet delicacies, where everything is freshly prepared on a daily basis.
SiGMA's food court offers a perplexing variety of delicious food choices from local and national food merchants where guests have ascertained a world of flavours all under one roof. Some acclaimed restaurants we'll have this year are Zen Sushi, The Tiffin Box, Arms grill, and Busy Bee. We'll be sure to satisfy your craving taste buds during the busy time of the day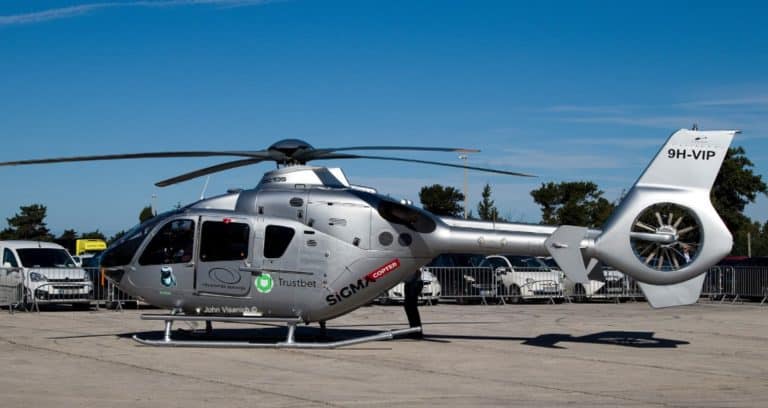 Luxury zest:
Moving from one venue to another in a helicopter or hummer? SiGMA Europe is the symbol of ultimate luxury zest. With these interesting add-ons, you may expect the unexpected and get more out of your vacation this year. Book a luxury hummer with us and make your commute a bit more glamorous.
During Malta Week, travel in style to ensure you arrive fresh and relaxed, ready to make top deals, and attend premium networking events. Take the SiGMA Helicopter to enhance your trip experience. Avoid the morning rush and enjoy unrivaled views of Malta's beautiful buildings.
eSports Tournament:
SiGMA Group is bringing the competitive world of Esports to Malta's November expo. SiGMA Europe will offer three days of exhilarating back-to-back events in collaboration with GMR Entertainment, a Maltese esports organization, and Esports Technologies, a platform and software supplier. Esports Technology will serve as a showcase for the company's cutting-edge proprietary technologies, branding, and product development. GMR Entertainment will supply the necessary equipment to create a spectacular event setting.
The Esports Village is a large arena dedicated to a series of live and virtual tournaments, located in the heart of the expo, with two dedicated sections – the Elite Esports Arena, where a number of high-profile guest players are scheduled to appear, and the Esports Arena, a competition zone for gaming companies to bell the cat.
VIP dinners:
Are you tired of wasting your time at regular networking events? Over the summit's four days, guests will be able to attend a variety of VIP networking dinners. These meals will give clients plenty of opportunities to meet with fellow industry dignitaries while taking in some of Malta's greatest views. Meals will all be prepared by some of the top chefs in the business and hosted at some of the island's most exclusive restaurants. The guest list is tightly limited to renowned c-level executives, guaranteeing intimacy and exclusivity. Attendance is exclusively by invitation.
The VIP dinners provide the ideal opportunity to network and make connections in a friendly environment where attendees can relax and forge synergies, and because our dinners are fully sponsored and completely free of charge for dinner delegates, all invitees need to do is show up and leave the rest to us!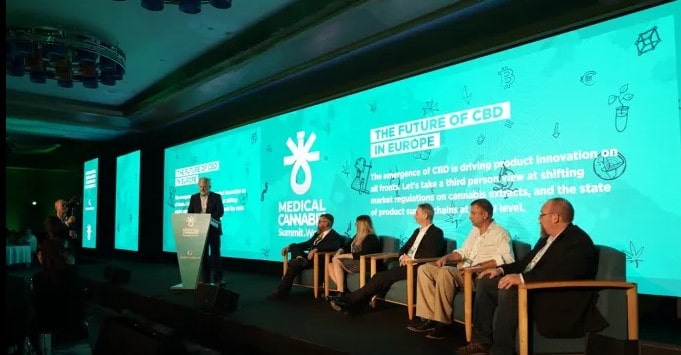 Investment fund:
In a first for SiGMA Group, the company will offer a reward worth up to €500,000, with the goal of boosting startups across its four vertical brands. The award is open to all startups during Malta Week. One star startup applicant will be picked from across all verticals, including SiGMA, AIBC, Med-Tech World, and AGS, and will receive a €25,000 to €500,000 investment.
Start-up Village:
As part of the SiGMA startup village program, 100 companies will be hand-selected and given a free booth to display their products throughout the event, with the only distinction being whether they fall into one of two categories. This program is intended to help new businesses and entrepreneurs obtain attention and investment; it is not intended to help existing businesses launch new products or divisions.
Startups that are in the prototype stage or have launched within the previous few months are more likely to be chosen than those who have received substantial media/investment attention but are still in the idea stage.
Awards night:
On November 15, 2021, the Europe Gaming Awards will be hosted at The Hilton Malta Conference Centre's Grandmaster's Suite in St. Julian's, Malta. This lavish awards event will recognise top leaders in the gaming industry in a celebration of success, in addition to providing outstanding networking opportunities.
The glamorous event will feature an art auction, with all profits going to the SiGMA Foundation for a range of charity causes, in addition to throwing a spotlight on some of the most fascinating and innovative ideas to transform the face of the Gaming sector. SiGMA Group has made the admirable choice to go green and offer vegetarian food during the prestigious awards evening as part of a conscientious effort to adhere to a sustainable way of living and working. The menu will be designed by some of the best chefs in the industry, without sacrificing style or flavor, adding a unique twist to the natural pleasure of fine cuisine.
Whova app:
During the event, delegates can maximise their time with a revolutionised event engagement and networking app Whoova. Whova is a virtual event management platform that professes to improve attendee engagement and expand networking opportunities. This platform will be available to all the guests attending Malta Week.
The platform is easy, fast, and effective and aims to increase ROI by helping attendees get the most out of the event.
Leisure activities:
We're getting ready for a frantic three days of exhibition and conferences by organising a full day of exciting networking events for attendees prior to the show's opening.
The SiGMA Football Cup competitions get things started, including a Women's tournament for the first time this year. In the evening, delegates may break the ice with a friendly-competitive padel competition, a golfing event, and a Networking Poker Tournament before getting down to business on the 16th.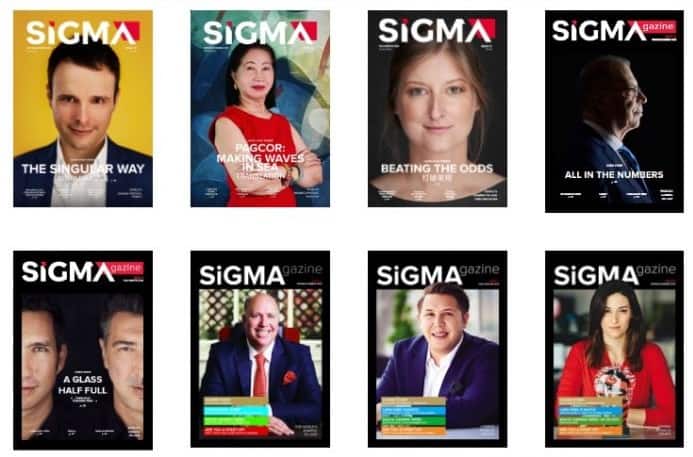 Lead by example:​
Our objective is to provide participants with a one-of-a-kind experience. Going green and considering the environment while creating ecologically friendly events have never had so many advantages. Being environmentally conscious begins with us, the organisers and at the Malta Week exhibition, we have taken several comparable environmental considerations.
In addition to holding our Awards evening at the Hilton – a hotel that has been environmentally certified by the MTA, all of the carpets at the MFCC are 100% recyclable, as they will all be recycled after the event, and given the size of the floor, this is no minor achievement.
Closing Night
Last but not least Akon, the hip-hop sensation and one of Africa's most well-known philanthropists, will perform on the Summit's closing night. Alongside an A-list crowd, Djibril Cissé, the French professional football sensation will DJ at the same event ending the summit with a bang in true SiGMA style.
Preparations are already on for the island's greatest closing night, which will be attended by nearly all of Malta's gaming firms, as well as a huge number of visitors from overseas. The night marks the culmination of three days of networking at Malta Week.
Look out for more extensive coverage of SiGMA Malta on our Latest News page as the week draws closer.
This post first appeared on: NullTX
Tags in this article