Afterwords to the Conference.NFT: A Real Phenomenon in Today's Digital World
Published:
Wednesday, 1st December, 2021 - 12:33
On November 27, 2021, together with The Conference.NFT, we deep-dived into the world of NFT or "non-fungible token", which captured the cryptocurrency and art market in 2020. Following the success of The Conference.NFT (online edition) from the AroundB organizers, which took place in June 2021 and gathered more than 1,500 participants from around the world, The Conference.NFT Kyiv was the first Ukrainian conference fully dedicated to NFT.
During the event, everyone had the opportunity to listen to dozens of unique speeches and hot panel discussions, they could see the live launch of the NFT game from the world-famous pop star DOROFEEVA, visit a unique workshop from SpaceSeven (NFT-marketplace partner of The Conference.NFT), take part in a real NFT auction of a painting, created by a Ukrainian artist and much more!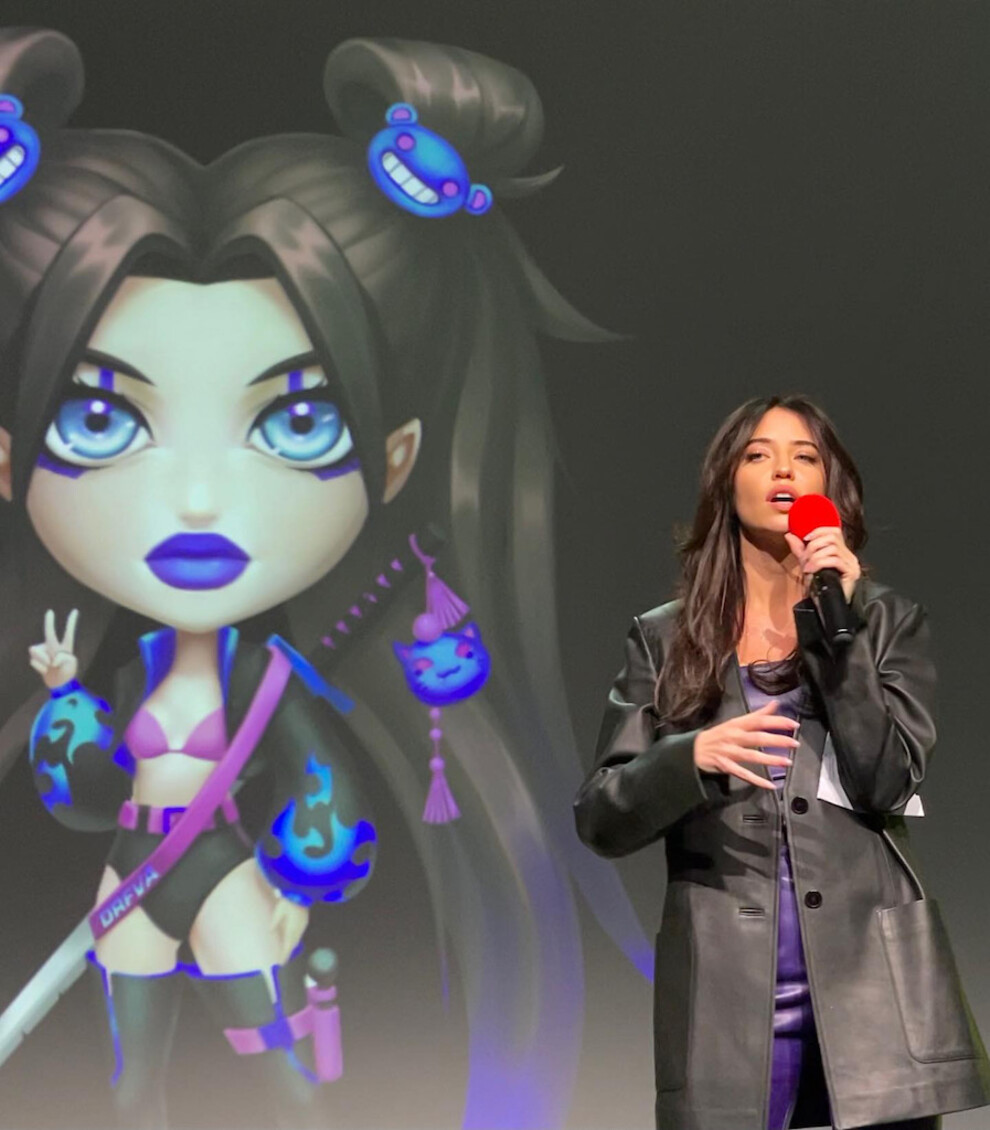 Millions of questions from the audience (at the same time more than 500 people attended the conference offline and almost 2,000 online), interesting and meaningful presentations of speakers, discussion of the most relevant topics and cool networking – these are the things that will make guests remember The Conference.NFT for a long time ahead. There were not only representatives of Ukrainian industry, but also Polish, Swiss, German and others, which led to a better understanding of different views on the NFT market, its future and current state in different parts of the world. Among the speakers were the leaders of modern digital and NFT world – Lars Seier Christensen (Chairman of the Board, Concordium Foundation), Andrew Sarnavsky (Tacans Group COO), Dmitry Kornilov (CEO, co-founder of FFFACE.ME), Anna Avetova (curator and founder of the art agency Tuasho ), Tais Poda (creative producer and art director), Nikita FREEBOID Khudyakov (NFT artist, initiator of CryptoArt Ukraine) and many others.
More than seven hours of unique performances, presentations and interesting discussions ended with a fantastic after-party, which took place in the Avangarden Art Gallery and Wine Bar.
AroundB, as the organizers of The Conference.NFT, are grateful to every guest, all the incredible speakers, media partners and sponsors: SpaceSeven, Concordium, Metis, Harmony, Bancambios, Tacans, without whose support this conference would have been impossible. AroundB is grateful to all the creators and artists who visited The Conference.NFT from all over the country to present their NFTs and talk about their personal experience.
Video and all photos will be available during this week. Every participant will receive a link to the video and photo materials to remember once again and immerse themselves in the incredible atmosphere we had created together.
Subscribe to the social networks of AroundB: Twitter, LinkedIn, Facebook
Thanks to everyone who was with us, stay tuned!
This post first appeared on: NullTX
Tags in this article